We Build, Manage, Secure &
Support Small and Medium
Business IT Environments


We deliver solutions that are tailored to the precise needs of your business, which are communicated in a friendly, non-geeky and straightforward language, by our Kiwi based team.

Our unrivalled solutions and support capabilities can help all sizes of business and internal IT teams - no matter what your needs are.


Schedule a Teams Call
Professional IT Services
Success Through Technology
We are
Digital Transformation Experts
IT Modernisation
Client expectations and a changing IT landscape are driving technology modernisation. That doesn't necessarily mean you need to rip and replace the trusted legacy systems and critical applications that run your business.
Whether you're moving workloads from old hardware to new hardware, from one hypervisor to another, or from on-premises to the cloud, migrations come with a handful of challenges. We make infrastructure modernization fast and easy. Replication can take place in the background, while the built-in ability to failover, failback and regression test prior to cut over gives continuous protection.
Lifecycle Management
Your investment in the hardware that supports your business is only the beginning of the IT lifecycle. By managing how all of it gets set up, distributed, maintained, upgraded and remarketed for the next lifecycle is a lot to juggle.
As part of lifecycle management, manufacturers will declare hardware assets as end-of-life (EOL) status after a given period of time. The reason is that it becomes increasingly more expensive to support older products. Once hardware assets are declared to be end-of-life, support will become quite expensive, if it is available at all. We monitor our clients hardware expiry dates and are able to forecast ahead of time what hardware assets will need to be replaced and when.
Cyber Security and Compliance
The evolving threat landscape and increased compliance regulations are putting organisations under pressure to address IT Security at every level. Breaches, regardless of the severity, can be disruptive, costly and damaging to your business reputation.
Using a suite of security products and proven methodologies, IT Works strategy in relation to security and network management uses a 'lock-down, control, and monitor' approach to build-in redundancy and remove points of failure. Strengthen your network and prevent costly security breaches with IT Works Security and Network Management Solutions.
IT Project Management
Project management is more than simply overseeing an installation. Our project managers act as the lynchpin for technology upgrades and new deployments. The central point of contact for clients, the project manager is involved in every aspect of the project, from initial systems design and configuration to installation, testing, user training and acceptance.
Our professional IT project management services help take the risk out of any IT initiative and ensure your IT project's successful completion. Every IT Project Manager is highly experienced in delivering complex technology projects.
Business Continuity
The key to providing clients with the best business continuity solutions is to firstly understand how the disruption could potentially affect all key areas of the business, then put technology in place that meets those return to operation goals.
Business disruption can come in many forms; data corruption, power outages, human error, building damage, cyber-attacks or hardware failure. Regardless of how the disruption occurs, the results can be costly and potentially damaging to a business' reputation.
Consultancy Services
Consultancy services are the cornerstone of all the services we provide to our clients. With new client we focus on familiarisation through investigation, onsite-audits and planning. This process ensures our recommendations meet the requirements of every aspect of the business going forward.
Our existing clients already reap the benefits of our relationship-focused-ethos; an in-depth knowledge of your site and an understanding of your business informs all discussions about infrastructure projects, disaster recovery considerations and system upgrades.
"Build for today and scale for tomorrow"
The Modern Work Place
utilising cloud solutions
to Mobilise
Your Workforce
Cloud and mobile technologies have empowered a new era of workforce flexibility, but it's still not always easy to build a collaborative and productive working environment outside the traditional office. Without the right tools and processes, it will be much harder to create a cohesive virtual workspace where people from across the country and beyond can work as a strong team.

IT Works helps businesses overcome the challenges of an increasingly fragmented workforce. By providing a unified online platform combining Office 365, Azure, Voice, Security and Support to make it possible to break down information silos and work with anyone, any time, from any location.
Cyber Security Experts
Protect your business and prevent cyber-attacks
Your business's privacy and security needs to be taken seriously if you want to avoid the cruel fate of having hackers hijack your company. One of the best ways to ensure total protection is to implement a comprehensive security scheme that goes beyond running a basic antivirus application on your desktops.

Cyber Security solutions from IT Works are more than a match for modern-day hackers and malicious threats. We deploy not one, but multiple security layers around your computers and network, protecting them from all forms of malware like viruses, spam, worms, trojans, and ransomware.
Managed Email Security
Secure your email and stop phishing, ransomware, spam, and enhance Office 365 Email. It just works.
Email protection has grown beyond just having to protect against spam and viruses. Spam is now 75% of all email, and 1 in every 200-250 emails are malware. Email is the #1 vulnerability for all businesses.

IT Works delivers the most effective unified solution to protect your people and critical data from advanced email threats. IT Works Managed Email Protection is made up of two parts. Email Scanning before messages arrive into your mailbox and ongoing user training and education to be able to identify Phishing and other potential Cyber Attacks.
Experienced IT Services for Health
Advanced Certified Medtech Engineers, MyPractice and HealthLink
We are one of the primary IT providers in the Wellington region for Health IT Services. We support Medtech32, Medtech Evolution and MyPractice (PMS) and we have highly experienced and certified engineers.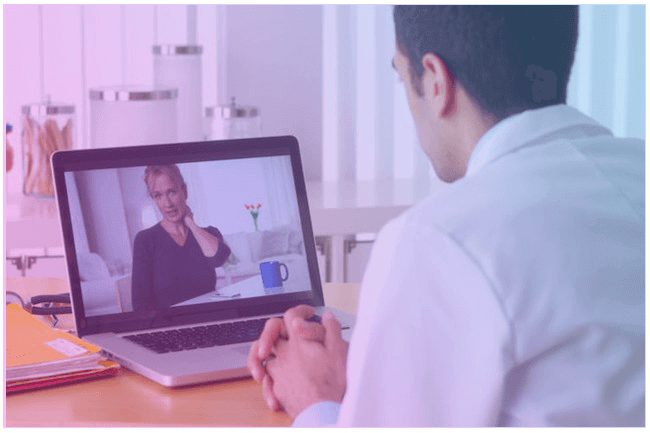 Apple
Authorized Reseller
To ensure your organisation is being the most productive, our focus as a certified Apple Reseller is to deliver the right products supported by our outstanding logistic services anywhere in New Zealand.

By choosing IT Works as your Apple Authorised Partner and Support Provider, you will always get the best competitive pricing for products, this is backed up by our full after-sales services. IT Works provide Managed Support services irrespective of your platform, whether it be IOS, Windows or Linux. We are your one-stop-shop.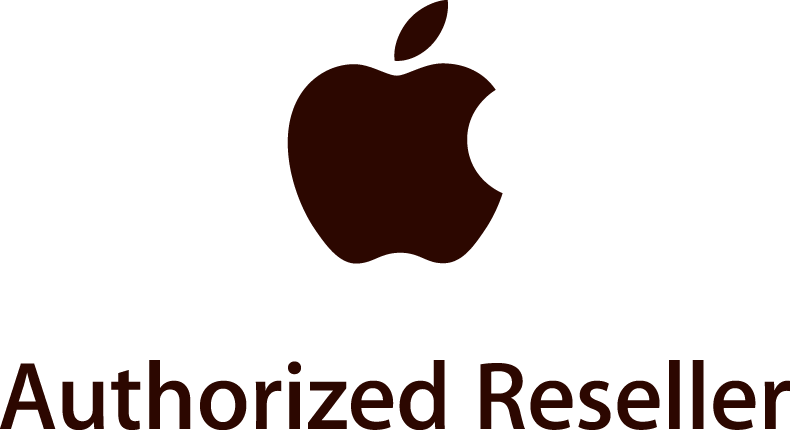 It Works at a Glance
Our Business IT Support
Services
Remote IT Support
We offer businesses unlimited access to remote IT support. Raise a ticket with our IT helpdesk support team at any time of the day or night, and one of our qualified technicians will provide immediate assistance by phone or email. Best of all, we'll get the vast majority of issues solved there and then.
On-Site IT Support
Some issues can't be solved with remote IT support. That's why we provide on-site assistance whenever and wherever you need it. Whether you require us to act as an extension of your business or would like us to work alongside your in-house team, our qualified engineers can provide as little or as much IT technical support as required.
Proactive Monitoring
Our managed IT support starts long before you submit a request for support. We monitor your IT systems around the clock protecting your business from critical events and expensive outages. We make optimisations to maximise security and efficiency where appropriate, fixing any issues before they cause serious problems.

IT Consultancy
Use the expertise and deep tech background of the best minds at IT Works to create a comprehensive IT strategy for a digital and technological transformation of your organisation that goes in line with your business objectives. Our strategic IT consulting will help you automate and digitalise operations as well as implement the latest technologies.
IT Infrastructure Support
Our IT support solution covers more than your employees' day-to-day technical issues. We also offer expert advice on how to make the most of your existing IT infrastructure, save money and avoid going to market to solve issues. Whether it's hardware, software or network IT support, we've got you covered.


Complementary IT Support
Our team will integrate seamlessly to extend and enhance your internal resources and technical capabilities adding stability and value to your IT operations. IT Works help improve internal efficiencies and deliver an exceptional end-user experience to you and your customers.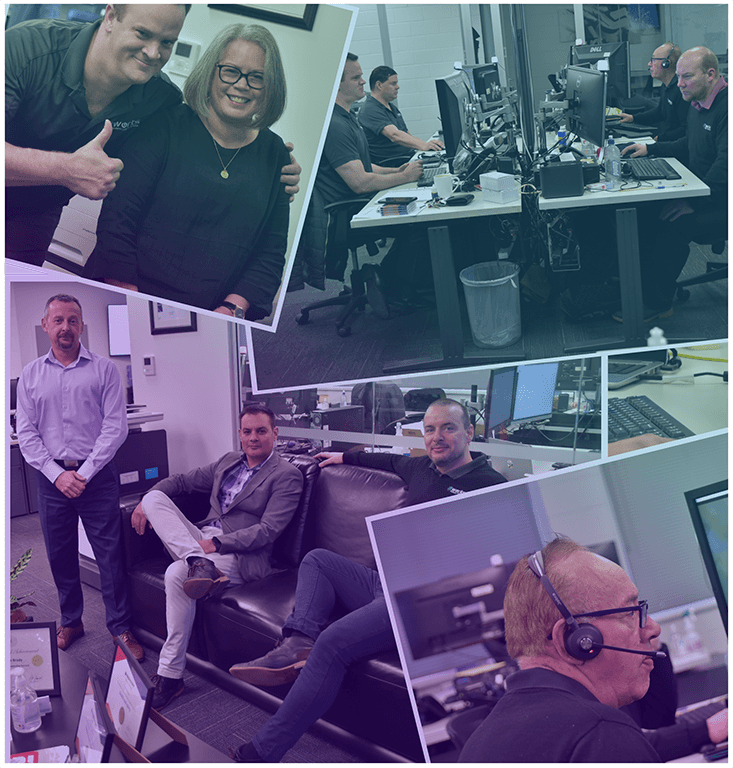 Who We Are
Trusted for Over 13 years. Small enough to care. Passion for Service & perfection.
IT Works is a Managed IT, Cloud and Voice provider. Established in 2008, IT Works is an owner run company based in Lower Hutt, specialising in small and medium businesses.

We provide IT consultancy around desktop, server, backup, networking, cyber security, VoIP and cloud migration/hosting, all delivered through our in-house professional services. As a trusted partner, IT Works provide support services committed to your success. Our solutions are based on proven enterprise offerings, underpinned by our 24/7 managed and monitored services.

The pro-active management tools deployed, along with remote access, provides us with early detection and enables us to perform instant triage and remediation work in real-time, minimising the risk of disruption and downtime for our Customers.

At IT Works, it's our mission to connect New Zealand businesses securely and effortlessly. We design solutions that meet your business outcomes, continuously improving and evolving through lifecycle management and best practise, to scale and adapt with our customers needs.

Our Kiwi based dedicated team of IT Support professionals are friendly and hands-on, available 24/7 to assist. IT Works has proven experience in deploying large scale, highly available IT platforms across a wide range of industries.

With a diverse and skilled team with demonstrable experience, we bring enterprise-level thought leadership and capability to small and medium business while designing and managing around the customer experience.
Our
Sustainability Program
IT Works are committed to reducing emissions and waste and great consideration is given to sustainability and recycling when providing our services. IT Works utilise a pick-up/collection e-waste service, where all e-waste is removed and processed. Our e-waste is sorted into two categories (reuse and recycle). All reuse category equipment is refurbished and returned to the market via several outlets and buyers. Recycling is sorted into different categories (wire, computers, screens, routers etc) and sent to be disassembled by a trained technician. Once disassembled all metals are sent to a scrap metal dealer. PCB boards are shipped for further processing overseas to reclaim the precious metals contained within. Low grade circuit boards are sent to Auckland and are then shipped to South Korea for reclaiming metals. Plastics derived from e-waste is the only element sent to land fill as it contains flame retardant chemicals which are unable to be recycled. IT Works select equipment from suppliers that have made a commitment to sustainability, using manufacturing processes and procedures that reduce the amount of packaging that gets discarded, increase the use of recyclable material and reuse recycled components in the production of their products.