Managed IT Services
IT Works Managed IT Service Contributes to the Increased Productivity of your Business, Reduces Downtime, Reduces IT Expenses and Assists In Achieving Operational Excellence.
Combining a suite of best-in-class tools and technology with our consultants' in-depth industry expertise, we provide tailored IT support to advance your business and meet your strategic objectives. Our highly skilled IT support specialists are on-hand 24 hours a day, 7 days a week, 365 days a year, so you can rest assured that we'll be there to help whatever the issue.
Schedule a Teams Call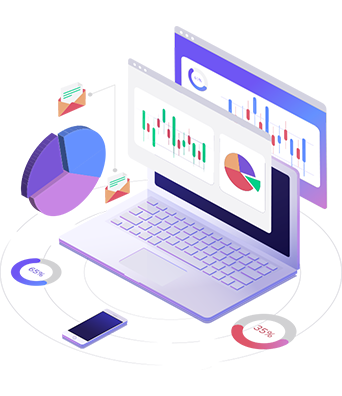 Managed IT Services
Your IT infrastructure is the framework that enables and underpins your business; computers, connectivity, servers, routers, software, networks and security platforms.

Take the complexity out of managing your IT architecture with a flexible and single infrastructure management service, saving you time and money so you can focus on your core business.

Our management covers your environments regardless of on-premise, hybrid or full Cloud and our highly-responsive, friendly Kiwi-based service desk, is on hand 24/7/365 to support end users.
Support Models
Break / Fix Support vs.
Managed IT Services
IT Works engage with flexibility and in partnership with all our Customers, be it on an ad-hoc basis (break-fix) or engaged through a Managed Service Agreement.

When deciding which type of engagement is the best fit for your organisation, consider your level of exposure in terms of business continuity in the event you lose access to key systems. Long periods of downtime are costly and detrimental to companies of any size, therefore it's best to have a team of experts at your disposal addressing issues often before they are business impacting.
Break / Fix Support
Break-fix might be the right support model for your organisation if:
You have onsite IT support and only require assistance when you require technical escalation.
Your environment is volatile and change in your processes and systems is inevitable.
Your business does not require monitoring and patching of critical systems.
You can handle downtime when issues do arise.
Assume the risk of paying more for support with anticipation escalations will be few and far between.


Managed IT Services
Managed services are more appropriate for organisations that:
Require highly diverse and skilled engineers on-hand without having to employ directly.
Want users to log issues with an external service desk to triage, to free their business up to focus on their core activity.
Prefer predictable fixed monthly expenses.
Require priority support when issues arise.
Can't afford any of their mission-critical systems experiencing downtime.
Require pro-active monitoring and patching of critical systems.
How To Choose The Right IT Support Model
Think of IT support like car maintenance. You get your oil changed, check the brakes and rotate your tires regularly to make your vehicle last longer. Or you can ignore standard maintenance and continue driving. Eventually, the car will break down, most likely at an inconvenient time and place, and will cost more to repair it than a simple oil change.

The managed services model is a great option for all businesses that don't have the budget for full-time specialised IT staff. Even if you have an in-house IT team, an managed services provider can seamlessly dovetail in and compliment your team, providing high-level strategy and specialised advice to help you achieve your business goals.

Proactive, business-focused IT support is key to managing, protecting and growing your operations. The right MSP can help manage your IT environment to protect your data, scale for the future and increase productivity.
Expertise
A Full Suite of Expertise and Managed Services
Along with private, public, multi-tenant, and hybrid clouds, IT Works offers an extensive portfolio of managed services. As your business strategy evolves, we evolve with you and underpin your strategy with the technology needed to help you along your journey.