Backup as a Service (BaaS)
Hardware Fails, Disasters Happen, Viruses Spread
– And Humans Make Mistakes.
IT Works Backup & Recovery Services is designed to provide a streamlined, cloud-first data protection service for physical and virtual servers, workstations, business documents, and Microsoft 365 data. Backup can help reduce the cost and complexity of data protection—without sacrificing speed or reliability.

By combining enterprise-class technology with outstanding support and customer service, IT Works takes the stress out of protecting your data.
Schedule a Teams Call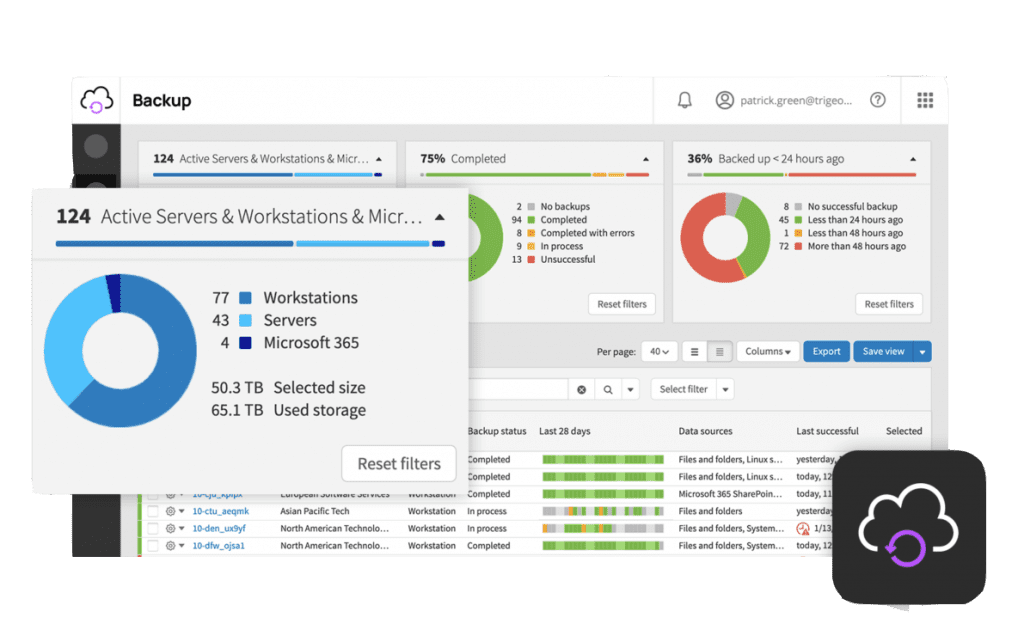 Managed Backup and Recovery
Cloud backup is the process of protecting your organisation's data by encrypting information and sending it over the internet to a secure offsite server.

Backing up to the cloud mitigates the risk of onsite threats like fire, flood, hardware issues, user error and most commonly now – ransomware. Our service involves installing a small piece of backup software on your computer or server which sends your data securely, via an internet connection to our secure data center. Keeping your digital information safe has never been easier, thanks to our Managed Backup and Disaster Recovery service. Our hybrid cloud offering is directly integrated into our specialist, Remote Monitoring & Management (RMM) platform. This gives us the ability to backup and recover not just files but also applications and even machines – while also supplying constant protection for both virtual and physical machines.