IT Services for Non-Profits
Bespoke IT Services to Support the Growth of Charity or Non-profit Organisations
IT Works has had the pleasure of working with a variety of small businesses and large organisations. During this time, we have not only developed an understanding of the varying IT needs of many different industries but also had the satisfaction of working with charities and non-profits who make a real difference. Below are a few examples of the types of services we offer and why they can be an advantage to your organisation.
Schedule a Teams Call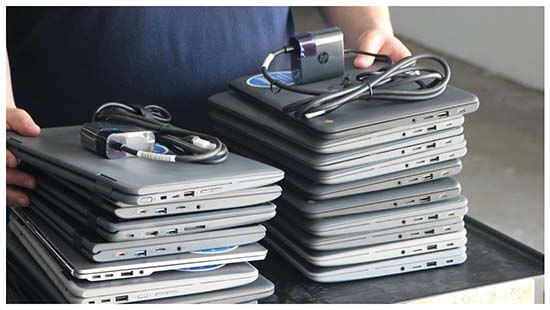 Move to the Cloud
As remote working becomes more and more common, charities can extend their reach around the world and expand their resources. Cloud computing provides you with the flexibility and scalability to cut costs, access vital information from anywhere at any time, and create a collaborative environment unlike any other. For charities, the cloud can be the crucial tool you need to reach new levels of success and provide those in need with more in the way of funds and resources.
IT Security
Unfortunately, as technology has advanced, so has the capabilities and creativity of cybercriminals. When you consider the importance of charities and the impact donations have, a data breach or loss of funds is not only catastrophic for the organisation but also for those they intend to help. Therefore, it's critical to have IT security in place that protects your infrastructure from potential threats and vulnerabilities and gives you and donators the peace of mind that the money won't fall into the wrong hands.
TechSoup Non-profit Tech Marketplace
IT Works help Chariteys navigate through the complexity of managing IT and help leverage the most of their TechSoup Subscriptions.

TechSoup provide the connections, expertise, and resources to unlock the power of tech for social good.
Why Charities Need High-Quality
Managed IT Services
At IT Works, we understand the pressures on charities to deliver a high level of service to stakeholders in an increasingly digitised world. From staff to volunteers and donors, not to mention the disadvantaged people to help — charities need to have IT support to offer efficient service and communicate effectively.

We provide high-quality support to get your IT working for you. Whether you require increased security to ensure online donations and transactions are secure or a bespoke infrastructure to help your charity grow, we are here to help. As a registered charity, you need to be able to show that your budget is spent wisely and all technological investment is a sound, financially justifiable decision. IT Works provides you with the most reliable, professional IT advice to ensure your organisation receives the most exceptional, cost-effective IT solutions.

Although managed IT services and technical support in the charity sector are highly-effective, we understand that for many non-profits, IT is not deemed to be crucial. IT Works provides cost-effective solutions that are tailored to charities and non-profits and deliver the necessary IT services to take care of your needs.

IT Works specialist managed IT services team will help you develop an efficient strategy to upgrade your IT infrastructure, support and business longevity. It will reduce long-term operating costs, which will help you to invest money in other, vital areas of your charity and give you the ability to help more people in need.